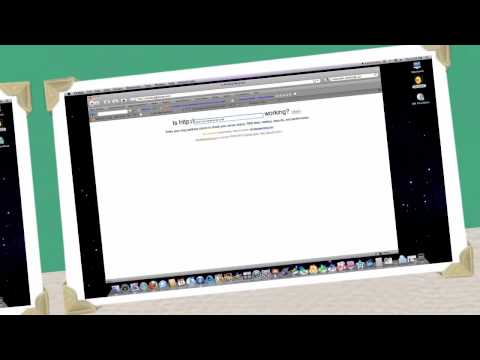 Here I'll show you some free tools that will tell you if you have a good website. These tools also show you exactly what may be wrong and how to fix them.
Website Grader is a free seo tool that measures the marketing effectiveness of a website. It provides a score that incorporates things like website traffic, SEO, social popularity and other technical factors. It also provides some basic advice on how the website can be improved from a marketing perspective. I'll list here everything you'll find out with Website Grader:
Website Grader Score: This is a score from 1 to 100. It should be at least 85 or higher. This is Website Grader's overall grade for your site considering everything.
Blog Analysis: Google shows a preference for Blog websites, so you should have one.
Blog Grade: This is a measurement of the traffic levels to your blog and the number and quality of links pointing at it.
Google Indexed Pages: The number of pages Google can find on your website. If the site has been around for over a year, your should have at least 1,000 pages indexed with Google.
Readability Level: An estimate of the educational level needed to read the content on your website. The educational level should be as low as possible.
Metadata: Tells you if you have a Title and Description on your home page. You should always have both on every web page on your site.
Heading Summary: Tells you how many headings you define on your site. A heading is just a bolded title. You should have as many a possible without hampering readability.
Image Summary: Tells you if you have to many images, that slow your page loading. Also tells you if you have defined alternate text for all of your images.
Interior Page Analysis: A tool that checks to see if you have the bare minimum, on web pages aside from your home page.
Domain Info: Tells you how long the domain has been registered and when your domain will expire. Google has a preference for old websites and distrusts websites that will expire in less than a year.
MOZ Rank: This is your Google Page Rank, which is measured on a scale from 0 to 10. It takes a website about 4 to 6 months from birth to obtain one of these.
Last Google Crawl Date: Tells you the last time Google visited your website. If it has been more than a week, that is because Google doesn't think your information will change in the near future. You should add content and get Google to visit at least every other day.
Inbound Links: This is the number of other websites that link to you. This number should be as big as possible.
Yahoo! Directory: If you pay Yahoo, to list your site in their directory, you may or may not receive more hits. I leave that to you.
del.icio.us bookmarks: del.icio.us is a website that provides people with access to their bookmarks or favorites from any computer. This shows you how many people think your site is important enough to always want it available.
Link Tweet Summary: This tool will tell you if anyone is linking to your site from the social networking tool, Twitter.
Twitter Grade: If your website is tied into your Twitter account, this tool will measure the effectiveness of that odd marriage.
RSS Feed: RSS is a standard way to easily deliver content to visitors after they've left your website, but they're still interested in your subject. You definitely want to have an RSS feed, to stay in touch with visitors that opt in to the service.
Conversion Form: This will tell you if your visitor's have anyway to contact you on your website. Very important!
Traffic Rank: This tells you how popular your website is in general versus all other websites.
Another great website you can use to gather information on the effectiveness of your site is ismyblogworking.com. It will tell you the Following:
Tells you if the server that hosts your site is operating
Whether you have an RSS feed. I told you what that means already.
Tells you if your robots.txt file is valid and allows search engines to index your content. More info on robots.txt can be found here
Tells you if your indexed by Google and how many pages.
Tells you if your indexed by Bing and how many pages.
Tells you how long it takes to load your site. Under 3 seconds is fine.
Tells you how long it takes to load your RSS feed. Under 1 second is fine.
Tells you if you are running a blog or traditional website.
The boring technical details: Goes over a lot of technical aspects of your site
The Feature Section on ismyblogworking.com
RSS, RDF and Atom are RSS features that you should have set up.
Page and Feed Gzip tells you if your web pages are sent to the visitor in a compressed format. You should have this set up, because if your data is compressed before sending, it will load quicker.
Robots.txt again tells you if you have one of these files installed and setup.
And finally there are additonal tools that check if your HTML code has errors in it, if your RSS feed has errors and if you properly use headers.
Load Impact, tests your domain hosting plan to see if your site can handle a large number of visitors. It sends a bunch of virtual visits to your website and monitors the results.
A Few More Free SEO & Page Rank Tools
You can find additional tools at UITEST.COM and on RankQuest.com I detail the Rank Quest tools in the video above and I leave it to you to explore UI TEST. Both sites are definitly worth checking out.
I could also go into Google Analytics, but I covered a lot of that information in a previous post. I hope this article helps you. If you have any questions leave them in the comment section below.
Till next time…