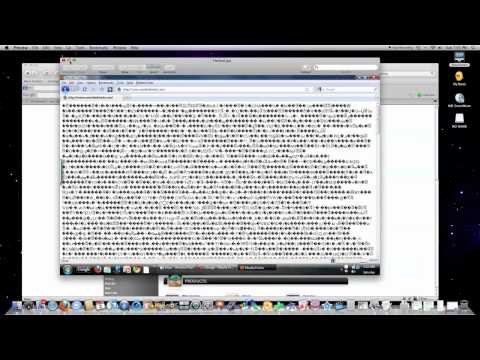 After you create a website that gets a good amount of traffic you will start to attract hackers. It will happen! My high ranking sites have all been attacked and it's almost impossible to stop, but it is quite easy to recover.
My site is hosted on Go Daddy and it is definitely not a Go Daddy related problem, as I have had sites hacked on other hosting companies. The reason I have all my sites on Go Daddy now is because Go Daddy has given me the easiest solution to fixing a hacked site. They actually helped me fix everything for free.
In this article I'll show you how easy it is to recover from a hacker attack.
Fixing the Site
Log in to your Go Daddy Account
Click on Hosting in your left sidebar
Click on manage account link that is next to the domain name that was hacked
Click on the image with the words "Your Files" on it
Click on the button with History on it. It is next to the button named Current, which is selected
Click on the Restore button
Click on the checkmark next to the word Filename, to select all files
Click the Ok button and in the popup that comes up don't check mark either of the options
Then restore all those files to their previous hacker free versions
Wait for the restore to go through and then you are completely restored!!!
What to do Next
Now you want to change the password for your FTP account. You can do that by:
Drift your mouse cursor over the word Settings in the green toolbar, at the top of the Go Daddy File Manager page
Click on Manage FTP Users
Click on the link labeled Change Password
Pick a new password, that is completely different from your previous password
The best passwords contain many upper and lowercase letters, with numbers sprinkled through out
Change your WordPress Password
Login to your WordPress administration account by going to YourDomainName.com/wp-admin
Click on the link named admin in the upper right hand corner of your WordPress Dashboard
Scroll down the page to find the words Change Password
Type in your new password in the two boxes provided
Click the Update Profile button at the bottom of the page
Reinstall WordPress Automatically
Often when a site is hacked, your WordPress Installation is messed up. Thankfully it is easy to reinstall WordPress without deleting your content. Here is how you reinstall WordPress:
Login to your WordPress administration account by going to YourDomainName.com/wp-admin
Click on Tools in your left sidebar
Click on the link labeled Upgrade, that is under the link named Tools that you just clicked
Click Re-install Automatically and follow the directions on the screen
Everything should be fixed and back to it's original form. Their are numerous ways hacker's break into your site which I have talked about in previous tutorials. Normally they enter SQL and PHP commands in unprotected text input boxes on your website. Because WordPress has so many Plugin's that are not properly protected and because there are so many high ranking WordPress sites they are and will remain a target.
Don't Worry about your Shopping Cart
On every site I have ever had hacked I have never had a problem with hackers getting at my shopping cart information. I want it to be known, that I'm not challenging any hacker's here! I know you can do pretty much whatever you want. But, what they normally are doing is just proving to themselves, that they can break in. They normally then leave and don't do anything terribly damaging. I'm thankful for that.
I hope I helped anyone that has been hacked? If you have any questions leave them below.
Till Next Time…
– Think Tank