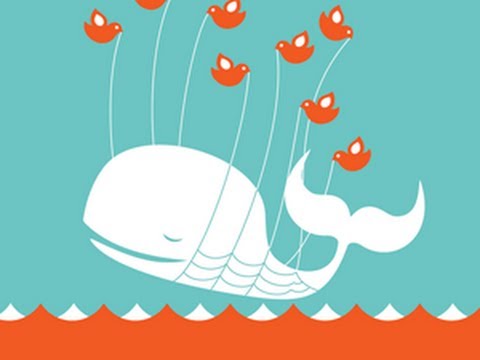 Yesterday I promised I would create an easy way for you to add at least 1000 Twitter Followers in a week. Today I deliver on that promise. You can dramatically increase your number of followers on Twitter by just clicking on any of the links in my Blog Roll, which is at the bottom of my right sidebar.
A Warning First
Do not try to follow more than 200 people per day
Don't spam your new follower's to death
Read your direct message's or you will lose follower's
If you don't follow these rules you may get banned on Twitter
Twitter was made to make it easy for people to inform other's, not to blitz them with advertising
Some of the people I have you follow swear. If you have a problem with that don't do this.
The Idea!
Many people asked me how to increase the number of people that follow them on Twitter. See there is proof I'll do tutorial's on what ever you guys and gals want. So I hypothesized that the people that follow the most people would more than likely follow me if I followed them. The list of 1000 Best Twitter Followers can be found here.
I was right. Not only did they follow though, but:
Because they saw I followed them, they put me on list's as a great follower
They posted my Twitter name everywhere @newthinktank
Other people I didn't follow started following me
Once I followed these new followers my name continued to spread
I did all this by subscribing to just the first 300 top followers, and not all 1000
Here Are the Links
If you couldn't find the link's you should click to follow people, here they are in order:
I hope this helps you a ton. If you have any questions leave them below. If you want me to cover something I haven't yet, comment below.
Here to Serve
Think Tank