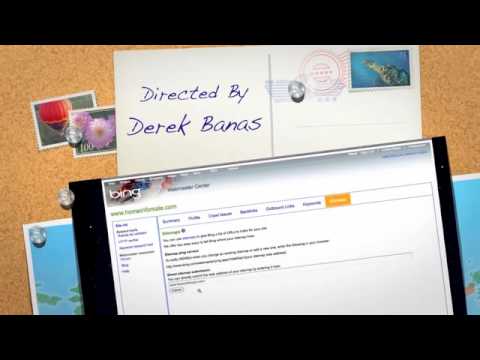 On this page, I'll cover all of my favorite WordPress Blog Plugins. Each blog plugin has been tested on the newest version of WordPress version 2.9. Plugins can extend WordPress to do almost anything, but it is possible to have too much of a good thing. Remember for every plugin you add to your site, you are incrementally slowing down your website load time. So choose wisely.
Google (XML) Sitemaps Generator for WordPress: This is the first of the blog plugins to install on your site. It will create a sitemap.xml and robots.txt file for you and then update those files each time you change your site and inform all of the major search engines of the changes. A sitemap.xml file tells search engines:
What is on your site
What are the most important pages on your site
How often the search engine should check your site for changes
Amazingly enough, many web developers do not create this extremely important file for their clients. A robots.txt file, tells search engines where they can locate your sitemap file. The video above shows you how to install and set up this plugin as well as the Google Analytics blog plugin.
Google Analytics for WordPress: Would you like to know exactly what people are looking at on your website? What content do visitors value? Where do your visitor's come from? Would you like to make sure you are improving and not hurting your site? Welcome to the wonderful world of Google Analytics and this great blog plugin.
In the video above I show you how to set up Analytics, plus how to submit your site, to all of the major search engines.
WordPress Blog Plugins : Part 2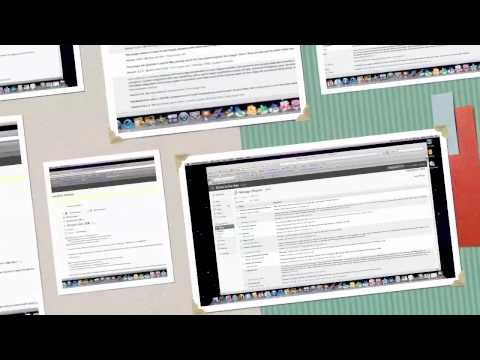 In this video I show you how to setup All in One SEO, Add to Any, Clean Contact, Vipers Video Quicktags and Google Translator.
All in One SEO: This Blog Plugin will automatically generate titles, descriptions and keywords for all of your pages and posts. There are many rules that must be followed if you ever wish to make your site, the site for a chosen set of keywords. This Blog plugin will help you set up everything just right!
Add to Any: The Add to Any Blog Plugin, makes it easy for your users to disseminate your content. Why would you want others to post your article on Facebook? Because by doing this you increase the number of visitors to your site and increase the number of incoming links. This blog plugin allows people to easily post links to all of the major social networks, allows for easy emailing and bookmarking.
Clean Contact: Would you like to add a contact form to your site that hides from SPAM, doesn't require a captcha and is easy to use? If so, this blog plugin is for you.
Viper's Video Quicktags: This Blog Plugin, allows you to easily embed videos into your posts and pages. Just about every video format and video site is currently supported. I used this Blog Plugin to embed all of the videos on this page.
Google Translator: Would you like to provide a tool to your users that will allow easy translation of your blog into their chosen language? Then install the Google Translator Blog Plugin.
WordPress Blog Plugins : Part 3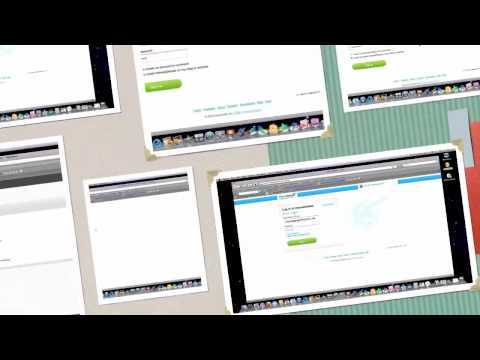 In this video I show you how to setup Dynamic Content Gallery, Intense Debate and the Mail Chimp Blog Plugins
Dynamic Content Gallery: So many websites look the same. If you would like to add a featured content banner to your site, this Blog Plugin is for you. It is easy to add new featured articles, photos, descriptions and jazz to your site. This is one of the best Blog Plugins
Intense Debate: The Intense Debate Blog Plugin, has been shown to get users to visit your site over and over again. It also dramatically increases the number of comments you receive, helps you figure out which commentators have the best reputations and cuts down on spam.
Mail Chimp: If you have a Mail Chimp Newsletter account, you need this blog plugin. It simply allows users to sign up for your newsletter.
WordPress Blog Plugins : Part 4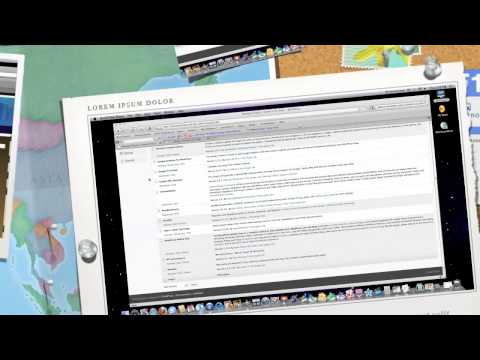 In this video I show you how to setup Sexy Bookmarks, Socialite, WordPress Mobile, and Wp Audio Blog Plugins
Sexy Bookmarks: The Sexy Bookmarks, WordPress Blog Plugin, gives visitors any easy way to disseminate your articles to tons of lesser known social networking sites.
Socialite: Would you like a Blog Plugin that instantly posts links to your articles on Facebook, Twitter and MySpace? This Blog Plugin does just that. One of the best Blog Plugins!
WordPress Mobile: This Blog Plugin, will turn your website instantly into a smart phone friendly site. Yes, people who have smart phones are expecting your site to have this feature!
WP Audio: While I'm not a fan of audio blasting out of my speakers when I visit a site. This Blog Plugin is very minimalistic and handy. Also like every other Blog Plugin on this page it is easy to use.
I hope everyone enjoys this article. It took me a long time to put it together. If you have watched any of the videos above, you probably noticed they are a great deal more professional than my previous videos. That is because I have started using Apple's iMovie tool, which is just amazing. If you would like me to do tutorials on it just write me a comment. If you have any questions at all write a comment in fact! Please pass this information around because everyday people are being ripped off by web developers. This article could save someone you care about a lot of money. Thousands!!!
Til next time…