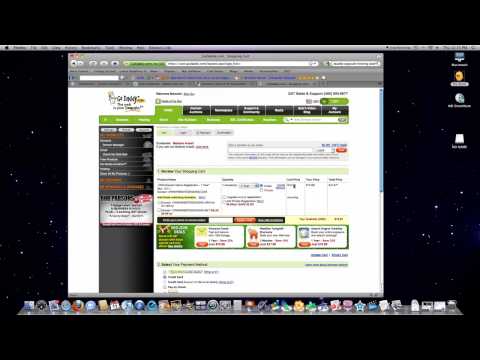 I've been setting up websites for some time now and I keep seeing people throw money away time and time again. One way that people spend more than they should for their website is based off of confusion on what to buy when setting up their website. You should almost never spend more than $7 per month on your website. In this video, I walk you step-by-step through the process of buying a hosting plan with GoDaddy.
I use GoDaddy because they have good support, my website has never been unavailable, and they are cheap. There are many other great hosting companies and this is in no way an advertisement. If you use GoDaddy though you have to watch out because they go out of their way to up sell you products that you don't need.

Here is what you should avoid:
Only purchase the .com version of your website = $28 in savings
GoDaddy tries to get you to register for 5 years by default, just get 1 year = $40 in savings
You probably don't need a certified domain = $3 in savings per year
You don't need private registration = $15 in savings per year
You more than likely don't need more than 1 email address = savings of $3 to $10 per month
Don't buy domain hosting when you register your site, otherwise you have to pay for the whole year up front.
Don't buy a shopping cart, because there are free shopping carts = savings of $9.50 per month
Don't buy site analytics = savings of $2.70 per month
You probably don't need a SSL certificate = savings of $30 per year
Don't pay GoDaddy for online visibility = savings of $30 per year
Don't pay GoDaddy for email campaigns = savings of $10 per month
More than likely you don't need Google Adwords or any other pay per click system
If you add all of those options up you get a minimum savings of $532.40 per year, if you avoid all of the unneeded options. The video will show you exactly how to set everything up. If you have any questions just comment below. I hope you save yourself some money.