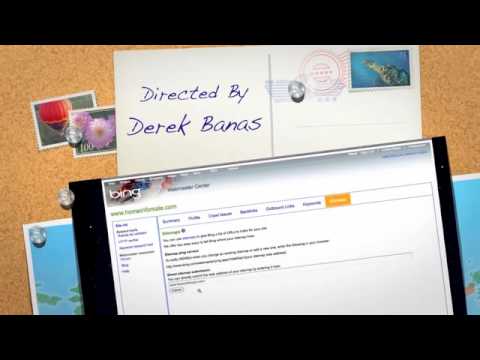 In this article, I'll show you two Blog Plugins that will submit your website to search engines for free. Each plugin has been tested on the newest version of WordPress version 2.9. Plugins can extend WordPress to do almost anything, but it is possible to have to much of a good thing. Remember for every plugin you add to your site, you are incrementally slowing down your website load time. So choose wisely.
Google (XML) Sitemaps Generator for WordPress: This is the first of the blog plugins to install on your site. It will create a sitemap.xml and robots.txt file for you and then update those files each time you change your site and inform all of the major search engines of the changes. A sitemap.xml file tells search engines:
What is on your site
What are the most important pages on your site
How often the search engine should check your site for changes
Amazingly enough, many web developers do not create this extremely important file for their clients. A robots.txt file, tells search engines where they can locate your sitemap file. The video above shows you how to install and set up this plugin as well as the Google Analytics blog plugin.
Google Analytics for WordPress: Would you like to know exactly what people are looking at on your website? What content do visitors value? Where do your visitor's come from? Would you like to make sure you are improving and not hurting your site? Welcome to the wonderful world of Google Analytics and this great blog plugin.
In the video above I show you how to set up Analytics, plus how to submit your site, to all of the major search engines.
Another way to Submit your Website, but Still Free
You can, after you create a sitemap.xml file, send a little note to search engines by pinging them. Just type or cut and paste the following website addresses into any browser and click enter.Of course, replace [your site map link] with the exact location of your site map.
Ping Google: www.google.com/webmasters/tools/ping?sitemap=[your site map link]
Ping Yahoo: http://search.yahooapis.com/SiteExplorerService/V1/ping?sitemap=[your site map link]
Ping Bing: http://www.bing.com/webmaster/ping.aspx?siteMap=[your site map link]
Ping Ask.com: http://submissions.ask.com/ping?sitemap=[your site map link]
You can also ping a bunch of other directories and search engines by going to Pingomatic. You just type in your website name, website address and RSS feed location (if you have one) and Pingomatic does the rest.
What are the Web Addresses were I can Manually Submit my Site?
Google: https://www.google.com/webmasters/tools/
Yahoo: http://siteexplorer.search.yahoo.com/submit
Bing: http://www.bing.com/webmaster/
Ask: Sorry Ask.com doesn't have one.
I hope that helps everyone get their sites noticed by search engines. If you have any questions leave them below and if you like the video please give it a good rating.
Till next time…